So I missed the year-end-post…I'm late again! …but whatever.. Happy New Year!!
Here's a portrait of some girl… my last 2012 illustration.. It started out as a practice of Nathan Fowkes' method and turned into this character for my story that I haven't finished yet.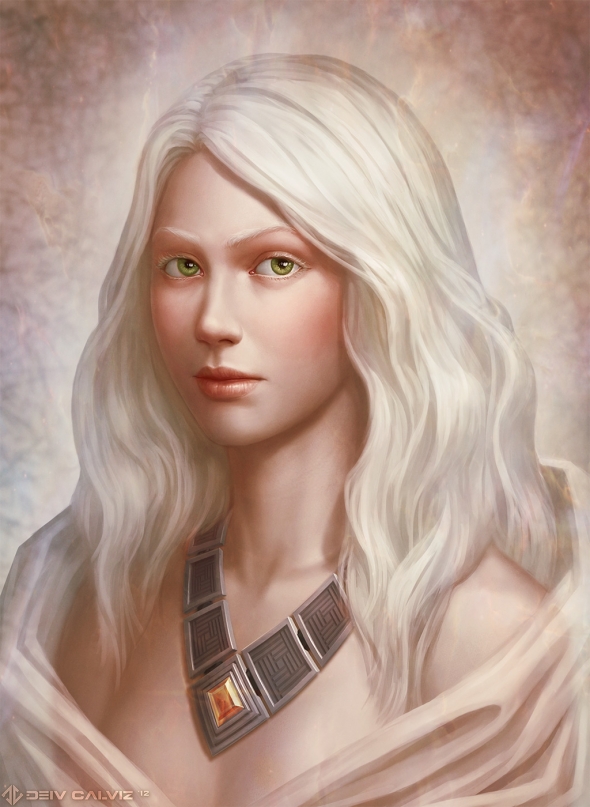 I'm giving away the PSD of this portrait for FREE!! There are some tips inside so check it out! I hope it helps!
And here are some 2012 monster sketches that I polished a while ago. Horny Beasts!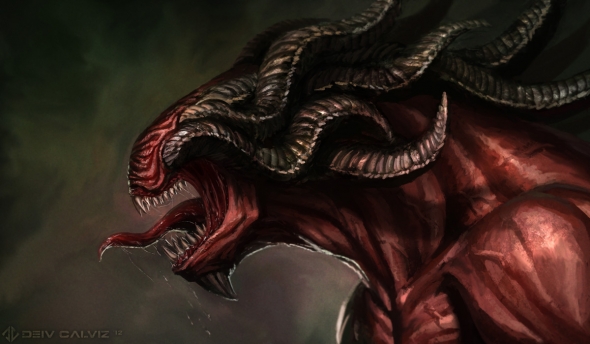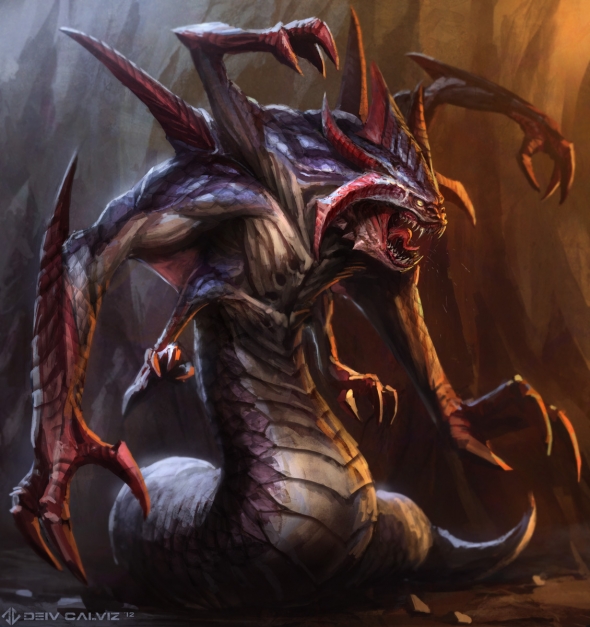 Of course we can't end this post without some 2012 reflections, now, can't we?
Had lots of highs and lows but the great thing was I learned a lot!
Highs:
Greatest realization in art… if it's not fun.. then you're doing it wrong.. I should always remember why I got into this in the first place… FIND FUN!!!
This year was great for art… I think I made the most personal stuff this year.. 25+ personal illustrations/sketches and 10+ studies.. a little better than last year… gotta step it up next year! Also joined this helpful art group called Study Muffins. Thanks guys!
Worked on two major upcoming soon-to-be-super-awesome games.
Learned better ways to set up routines, schedules, etc… efficiency!
I  had a decent amount of people/leadership skills growth mostly from my day job which involved working with teammates and foreign clients… going out of my comfort zone!.. was actually fun!
Lows: ( because knowing is half the battle! )
I still have tons of unfinished goals, sketches, things to get.. etc… im workin!
Letting stress get to you is bad! I learned the hard way when I let it turn into frustration that made me do insensitive actions. I can easily be too blunt and condescending with how I approach things… I'm definitely changing this!
Related to the post above… I need to stop over thinking stuff… just need to relax.
So 2011 was about testing the waters.. 2012 was about getting more responsibilities.. and hopefully 2013 will be more about efficiency and balance.
Thank you very much for dropping by. SO LONG 2012!
Happy 2013!!